Axel Goodbody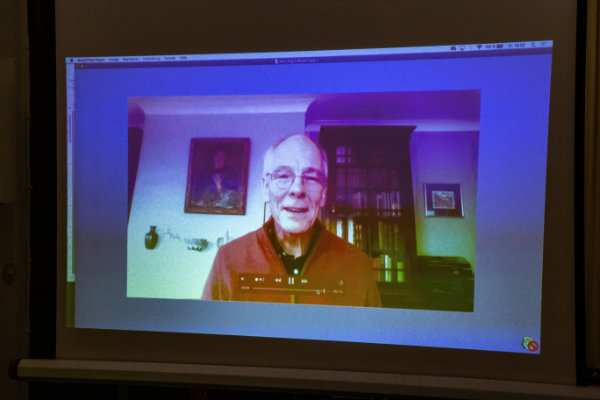 »Given the absence of a precise definition, cli-fi may be best thought of as a destinctive body of cultural work«
Axel Goodbody is Emeritus Professor of German and European Culture at the University of Bath (GB). Among other things, he is editor of the magazine Ecozon@ and one of the main experts in German climate literature. He developed the first canon of relevant climate fiction by German authors, and in doing so, he has shown that there are serious works of German-language climate fiction beyond the fairly well-known novel "The Lamentations of Zeno", written by Ilija Trojanow.
»Given the absence of a precise definition, cli-fi may be best thought of as a destinctive body of cultural work which engages with anthropogenic climate change, exploring the phenomenon not just in terms of setting, but with regard to psychological and social issues, combining fictional plots with meteorological facts, speculation on the future and reflection on the human-nature relationship, with an open border to the wider archive of related work on whose models it sometimes draws for the depiction.«
Goodbody's latest publication, "CLI-FI - A Companion" (2018), shows how creatively, innovatively and sustainably science deals with the approach and diversity of climate fiction. The Climate Fiction Festival 2020 presents and discusses fiction dedicated to the exploration of climate change and the climate crisis. Axel Goodbody will give an introductory lecture on some of the key features of climate fiction. In a following round with the critics Sieglinde Geisel and Martin Zähringer, he will present the US-American novel "Flight Behavior" by Barbara Kingsolver. In comparing two more climate fiction classics, "Ishmael" by Daniel Quinn (USA), and "The Sea and Summer" by George Turner (Australia), the panel will outline key features and characteristics of climate fiction.