Buket Uzuner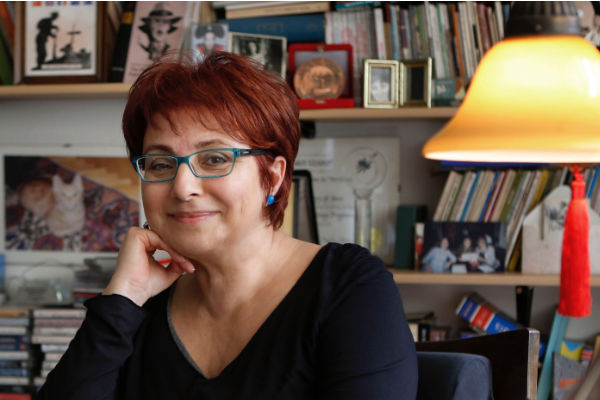 »Do not continue like this!«
Buket Uzuner was born in Ankara, and has been based in Istanbul for the last 30 years. She is one of the most well-known female authors in Turkey and has been translated worldwide. Her most famous novel is "Two Green Otters", with over one million copies sold. She is currently writing the fourth volume of an exciting series of novels about the fictional environmental activist and investigative journalist Defne Kaman. She calls it "Natur-Quartett" (Nature Quartet), and we will present the first three volumes during the festival in Berlin. Buket Uzuner's writing combines great literary prowess with the knowledge of a trained molecular biologist and environmental scientist. She has also travelled the world and is a successful and highly regarded travel writer. Buket Uzuner is considered one of the strongest feminist voices of Turkey.
In an email to the festival, she wrote that the Coronavirus has taken on the voice of nature, telling us the story from its point of view: "stop hurting me! Do not continue like this!"
The heroine in Buket Uzuner's nature quartet "Earth-Water-Air-Fire" has become a role model for the new Turkish generation, many of the children of which are named after characters from Uzuner's novels. In "Earth", Defne Kaman is a renowned environmental activist and troublemaker who was apparently kidnapped. The narrative follows attempts to locate the missing activist, which leads to an uprising in defence of their obstructed freedom of press, organised through digital media. In "Water", Defne's place within a shaman family is considered, a tradition deeply rooted in Turkey (the surname Kaman comes from Kamanism/Shamanism). Finally, in "Air", Defne gets into trouble because of an article she wrote entitled "Why no nuclear energy?" Serpil Opperman writes about "Air": "Buket Uzuner's Air is a striking climate fiction novel that brings back respiration to our biotically off kilter planet."