Ilija Trojanow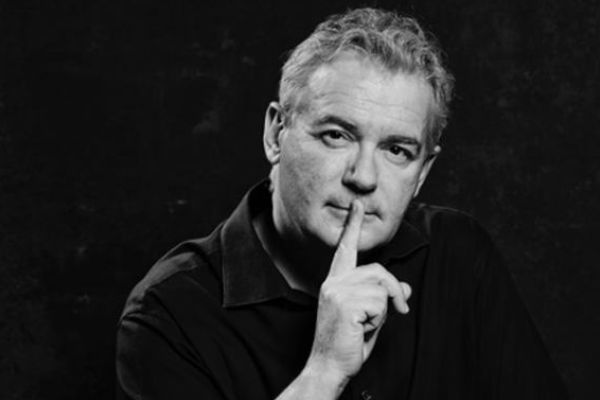 »So how are people expected to stir things up during their lifetime?«
Ilija Trojanow was born in Bulgaria in 1965 and grew up in Germany and Kenya. After spending time in Mumbai and Cape Town, he now lives in Vienna as a writer, translator and publisher. He is considered a cosmopolitan and a public intellectual. Trojanow became internationally known with his novel "Weltensammler" (The Collector of Worlds, 2010 (dt 2006)), which looks at the life of the British orientalist and explorer Richard Francis Burton. His novel "EisTau" (The Lamentations of Zeno: A Novel, 2016 (dt 2011)) is one of the few German-language titles that has become internationally recognized as climate fiction.
»Once again I abandoned myself to the tried-and-true texts, inspired by their stubborn ambition to appeal to my conscience, which is presumably why they continue to be so esteemed, even though they try as hard as they can to change the way people think. The classics are allowed to shine light into the darkness and fashion words worthy of chiseling into stone facades. Living authors, on the other hand - so I discovered each time I opened the newspaper - are expected to more modest aims, to motivate here or agitate there, but under no circumstances should they propose to change the world. So how are people expected to stir things up during their lifetime?«
"EisTau" was initially torn to shreds by the German feuilleton. Was he perhaps too early? A frustrated glaciologist on a cruise ship in the Antarctic was not the familiar hero of polar literature. Since then though, natural scientists and climate researchers have become respected characters in German climate novels – while the connoisseurs of English-language climate fiction have long been familiar with these new heroes of literature. On a panel with the founding director of the Potsdam Institute for Climate Impact Research (PIK), Hans Joachim Schellnhuber, and the British author Maggie Gee, Trojanow will talk about his experiences with "EisTau". Has the reception changed? Is the explosive nature of the subject being better understood?