Mikael Vogel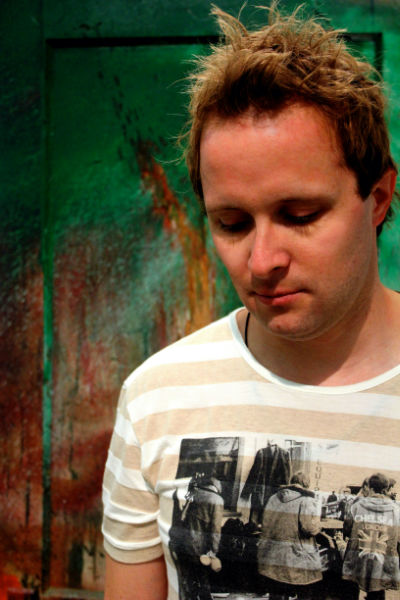 »your eggs devoured by Human beings and other swine, rats/Apes..«
The poet Mikael Vogel was born in Baden Württemberg in 1975 and now lives in Berlin. His writing is characterised by an animal-ethical perspective, including, for example, his 2018 volume of poetry "Dodos auf der Flucht" (Dodos on the Run), published with Verlagshaus Berlin. His writing primarily concerns animals, whether they are already extinct or on their way to be. Vogel's view of endangered species is based on meticulously researched facts, while the poetic effect of his texts is created by making the reader feel as close to the poem's subjects as possible. In 2016, Mikael Vogel published his prize-winning story "Ebola Global", and in 2020, the essay "Tier. Ein Tier schreibt als Mensch ein Gedicht über ein Tier" (Animal. An Animal Writes as a Human a Poem about an Animal) in Verlagshaus Berlin's Edition Poeticon#13.
»To the Last Dodo
Too large, too
Heavy, wings too fine, your pectoral muscles
Too weak to fly: How does it feel to be the very last, in-
Toxicated with fermented fruits.. wanting sex, seeking
But finding no one, blue on Mauritius and everyone else gone away?
Transported on long voyages, living cans of Spam, your eggs devoured by
Human beings and other swine, rats
Apes.. waiting to be consumed – towering three feet into
Loneliness, a 44-pound weight«
The 6th mass extinction of animals and plants is one of the defining themes of the Anthropocene. Since the beginning of the industrial revolution, humans have not only irrevocably altered the ecological, geological and climatic situation, but our actions have also led to a rapid increase in population, which places even more pressure on species already threatened by global warming. Scientifically, the interdependencies between mass extinction and global warming can be grasped by logic and reason but they remain inconceivable to direct human perception. Mikael Vogel's factual poetry shows how it is still possible to get close to and to write empathically about animals. His writing brings two aspects together – animal rights and the duty of man. Together with sound artist Jana Irmert, Mikael Vogel will open the festival with a premiere performance.