Ruth Schweikert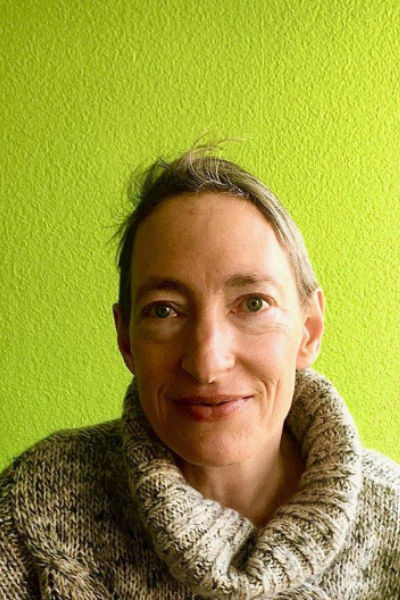 »After three autumnal days, summer returned yesterday with full force«
Ruth Schweikert (* 1965) is a writer living in Zurich. She writes novels and essays, participates in theatre projects and is a lecturer at the Swiss Literature Institute in Biel. Throughout her career, she has received numerous accolades for her work, including The Züricher Art Prize in 2016, which was given to her explicitly for her political engagement. She was also a candidate for the National Council list, Art and Politics, in 2015. Her latest book "Tage wie Hunde" (Days like Dogs) is about her battle with cancer – in the work, the personal threat of cancer overlaps with the threat of global warming.
»After three autumnal days, summer returned yesterday with full force, as if it were trying not only to leave a final mark or make one last appeal not to forget – the never-ending pleasure of swimming, the long nights spent outside in T-shirts – but also to make sure we understood it as a portent, an early missive from the future, our imminent future, which we had to shape, urgently, to stave off the worst it could do and shore up its best.«
In 2016, Ruth Schweikert and three Swiss authors designed a writing workshop at the Alpine Museum in Bern as part of the exhibition "Our Water". The project combined research and fiction: in the texts, "people from 2051 talk about their everyday lives". The aim of the workshop was not to lapse into resignation in the face of buzzwords such as "global warming" and "weather extremes", but to develop alternatives to disaster scenarios, to inspire action, rather than discouraging it. In a conversation with Franz Hohler and Marcel Hänggi, Ruth Schweikert will talk about writing as an antidote – how literature provides creative ways out – and its power to save us from the paralysis caused by disaster scenarios.