Wolf Harlander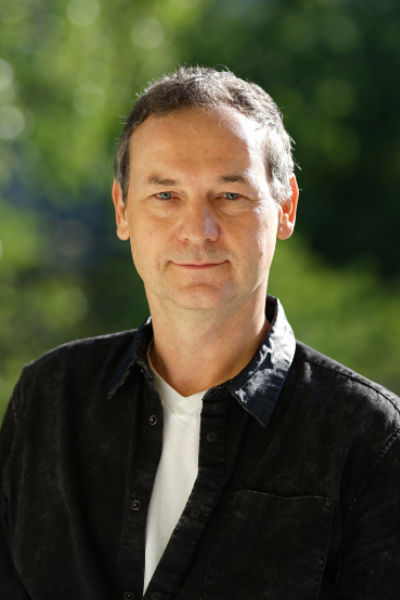 »This forest fire was showing him how quickly it could all be over.«
Wolf Harlander (civil name Wolfgang Zdral) lives in Munich as a journalist and writer. He is part of an interesting and internationally expanding community of cli fi writers: today fact-based journalists are turning to fictional writing, while more and more experienced novelists are making the switch to writing narrative non-fiction on the climate and systemic crisis. Zdral/Harlander finds a perfect balance: Wolfgang Zdral works as a journalist in economics, while the crime novelist Wolf Harlander turns his attention to the topic of water privatisation. In his thriller "42 Grad" (42 Degrees) (2020), a Germany-wide scenario brings to light the situation that only a few regions experienced during the drought of 2019, and what it all could lead to.
»As a child, this is how Florian had always imagined hell: a place where people burned alive. A place where every hope was choked, every way out was blocked. He tried to banish these thoughts from his mind, but somewhere remained the fear that they would not make it out. Death was suddenly no longer an abstract idea, but tangible. This forest fire was showing him how quickly it could all be over. He thought of his girlfriend, wondered what she was doing and wished he was with her now. «
The drought of 2019 is over, but the consequences have come to define everyday life in Germany. Harlander's multifaceted eco-thriller is set in Germany and the surrounding European countries, and also portrays events happening on a global scale, in that one of the major players is a globally-active food company trying to take control of the water. Also in the book, a criminal water mafia tries to get as deep as possible into the business of a public-private partnership in water supply.